Perched high above the pulsing heart of Patong's nightlife center on Bangla Road, Skylight Lounge bears the crown of being the premiere rooftop lounge & restaurant in town, bejeweled with a super-powerful 340 watt LED laser that lights up the night sky.
Spread over 600sqm of tropical-themed roof-space with all-weather, retractable cover, Skylight invites guests to indulge in a fresh open-air experience with a full lineup of DJs playing HipHop & open format music all night.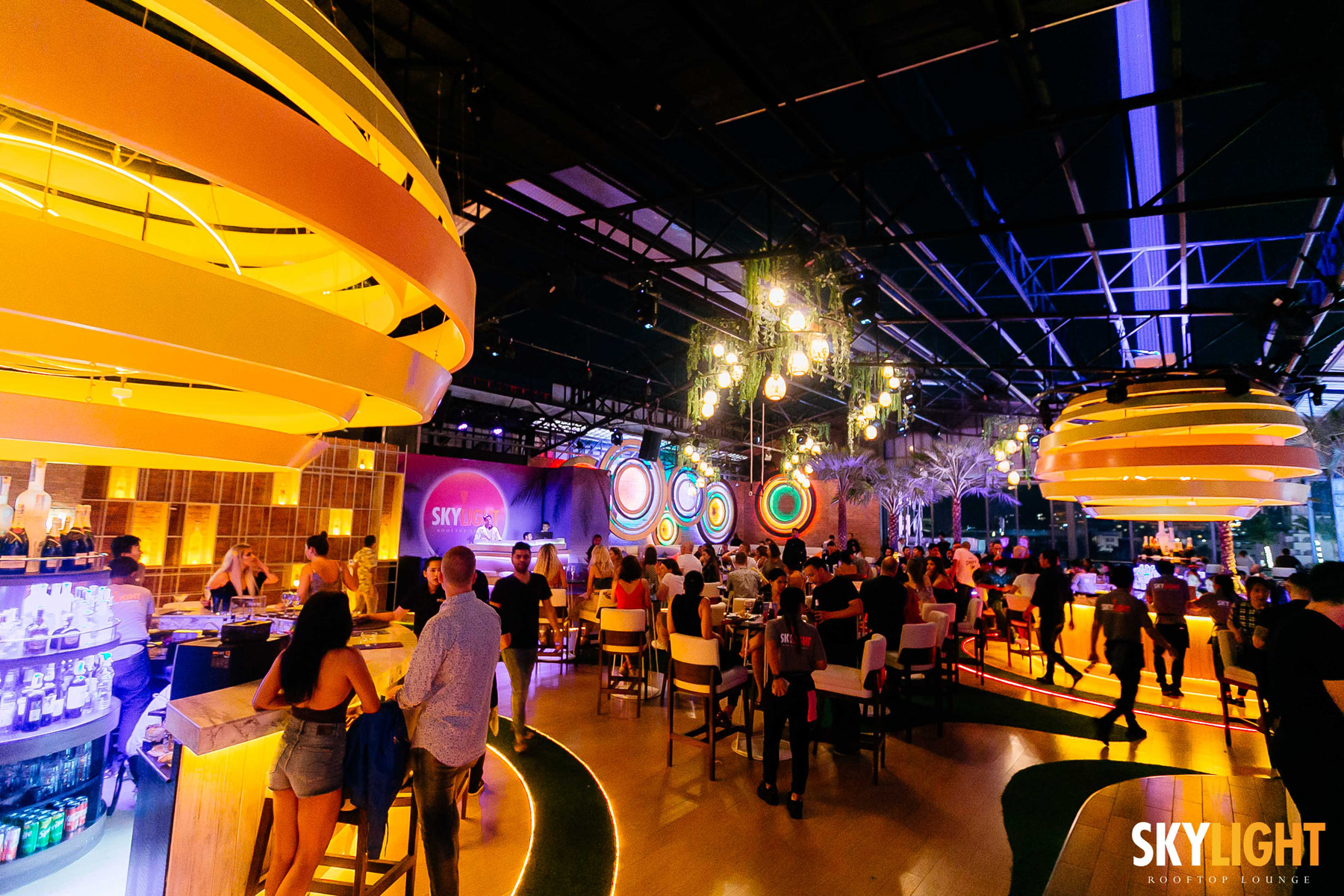 Testimony to our belief in the power of food and music to bring people together, Skylight revels in the journey of a night: Delicious French & Italian cuisine Sensational cocktails A mix of local and international entertainment
As rulers of our lush oasis, aloft an urban island replete with all the pleasures of the hedonist, we have but one decree: eat, drink & be merry.