Perched high above the pulsing heart of Patong's nightlife centre on Bangla Road, Phuket's all-new Skylight Lounge bears the crown as the grandest rooftop lounge & restaurant in town, bejeweled with a super-powerful 340 watt LED laser that fires up the night sky.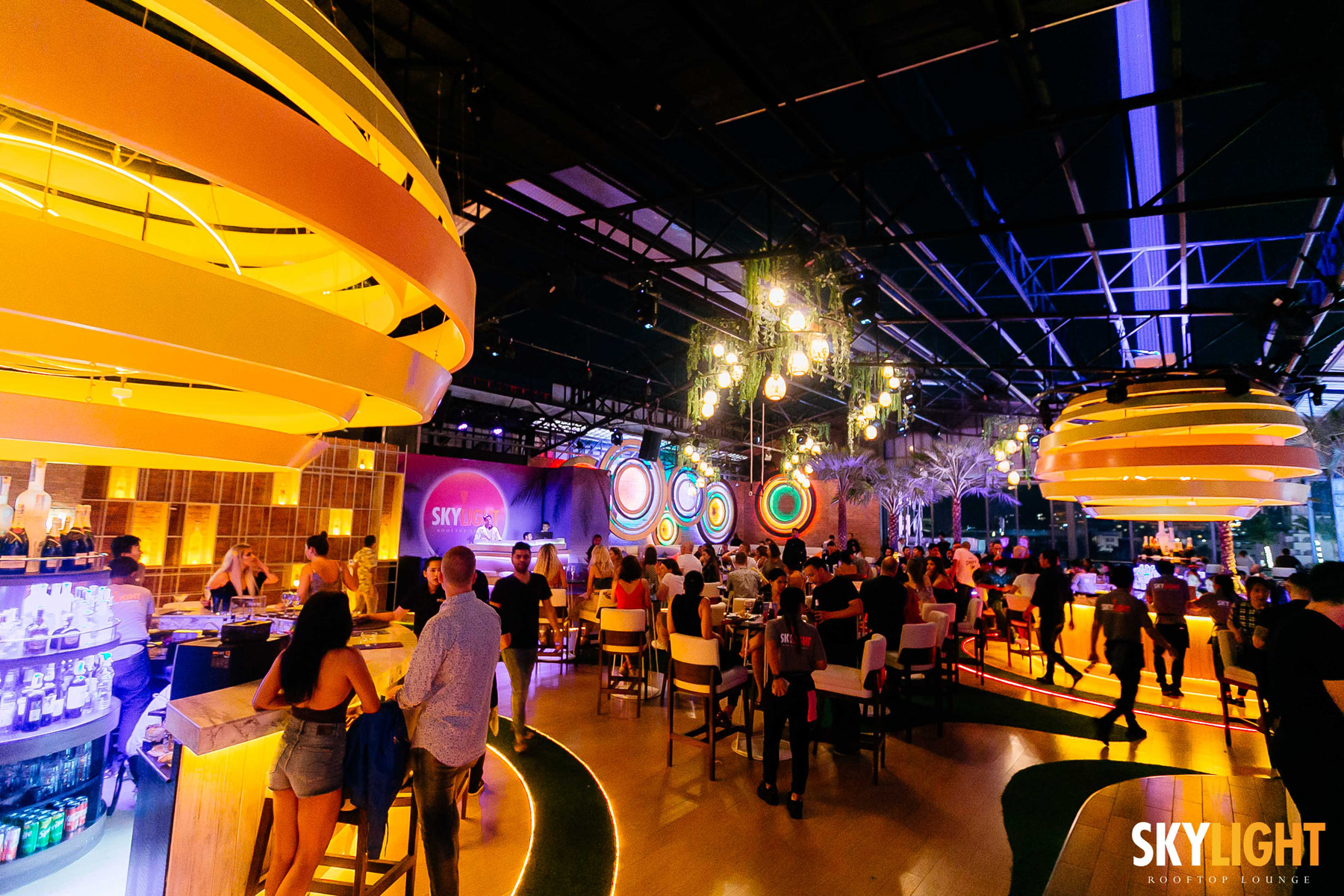 Spread over 600sqm of tropical-themed roof-space with all-weather, retractable cover, Skylight invites guests to indulge in a fresh, open-air experience where the rhythms are intoxicating and the energy is electric.
Testimony to our belief in the power of food and music to bring people together, Skylight revels in the journey of a night: delicious Italian-fusion cuisine, sensational cocktails, and a mix of local and international artist bringing you cutting-edge entertainment late into the night. As rulers of our lush oasis, aloft an urban island replete with all the pleasures of the hedonist, we have but one decree: eat, drink & be merry. Skylight makes a nightly transformation from lounge to nightclub by 12am. Those seeking the nightclub experience should book dinner reservations for 10pm, and remain in situ for the seamless transition into club vip booth. While our kitchen closes at 12am, the club remains open until the small hours.
Skylight Rooftop Lounge will focus on bringing quality food and entertainment to Bangla Road.
 Open 7 days a week from 8:00pm to the 2am with different weekly concept targeted to Phuket's tourist, expat and local communities.